MEMBERSHIP & OTHER SPECIALS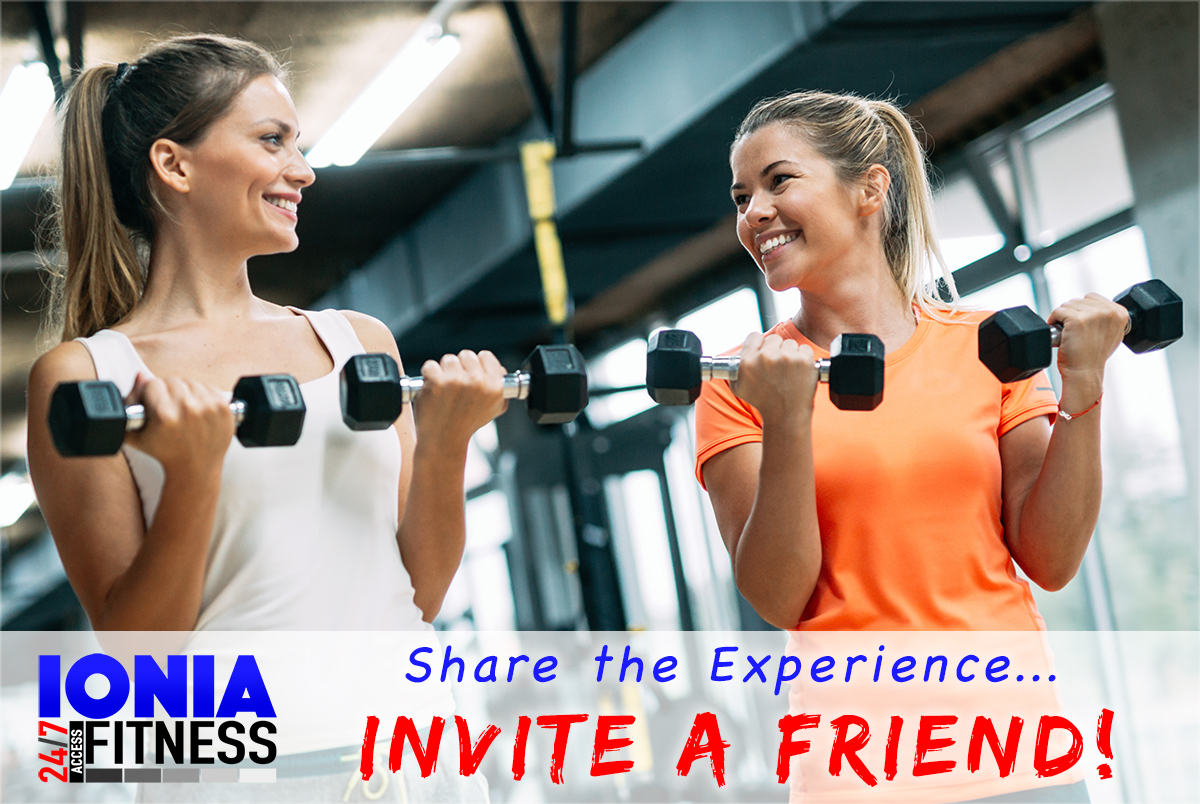 Share the Experience of Fitness at Ionia 24/7 Fitness. We love it when members share the experience of fitness and bring their local friends and family to try Ionia 24/7 Fitness. However, we only allow guests during staff hours and under no circumstances are guests permitted during 24 hours access. These are both safety & security concerns for members and their guests. Additionally, please do not open the door for anyone during 24-hour access, card-swipe during 24 hours access is the only method for gaining entry into the facility.
Referral Promotion: stop into the club and complete a Buddy Sheet with the names and telephone numbers of 3 local friends or family members and you get a free month of membership. We'll then contact your friends and family and invite them into the club for a free trial membership.